Does this sound familiar?
You did everything you were supposed to do in your career, but this isn't how you thought it was supposed to turn out. You got the education, you invested in professional development, and you work hard to advance. And yet, you're still not where you want to be professionally, financially, or in career fulfillment.
You're tired of:
Not having the credibility, earnings or impact you thought you would have by now

Trying to look like you have it together but struggling internally with self-doubt or uncertainty

Wondering if your lack of results is because you're a woman, or some other unknown obstacle

Feeling intimidated by negotiations – for money, resources, and/or responsibilities
If you're ready to advance in your career on your terms, get paid what you deserve, and increase your impact this retreat is for you.
By the end of the weekend, you'll walk away with:
Clarity about your goals for career fulfillment and how to achieve them

A deep understanding of your personal strengths and the tools you need to succeed – negotiation skills, greater confidence, and productivity strategies to stay motivated

Your own authentic negotiating voice, so you have the confidence to advocate for yourself and achieve the income, responsibilities, and impact you desire

A 90-Day Action Plan that is highly personalized, realistic and easy-to-follow

Plus: a network of badass, ambitious women on a similar path to support you
In order to ensure the retreat is the absolute perfect fit for you, I'm offering a limited number of complementary strategy calls with interested participants.
Ready to join?
"Two months ago, I made a decision to invest in myself. After working with Lelia, I learned my value and felt empowered to ask for what I deserved. I daily apply Lelia's tactics to workplace conversations and to handle sticky conversations with ease."
- Ciji
Ciji wanted to switch careers and move into a new industry. After working with Lelia, she:
Created a clear vision of her goals

Changed careers and secured a phenomenal position in her target profession

Negotiated a package that increased her salary by 30% and included a signing bonus
"Lelia helped me develop tangible tools to implement personally and professionally, and she completely flipped my approach to negotiating.
Lelia's framework is fresh and instantly applicable. She asks the hard questions that produce authentic and personal results."
- Charlotte
"Lelia asked all the right questions to understand my needs in transitioning from my previous job."
- Dina
Dina contacted Lelia after receiving a job offer with her dream company. The position was a lateral move from her current position with only a slightly higher salary, which made her hesitant to take the role. She wanted to advance in her career and felt conflicted about what to do. After working with Lelia, she:
Developed clarity about her career goals and how this role fit (and didn't fit) into her long term aspirations

Negotiated a salary that was a 17% increase from her current role and an improved vacation package

Enthusiastically accepted a position at an organization aligned with her interests after she secured an opportunity for a salary increase and promotion over a specific time table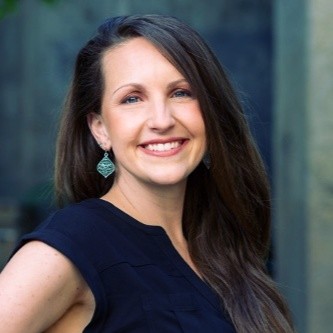 "Lelia's energy, confidence, and approachable personality instills optimism and courage in her clients. I found Lelia's optimism infectious and her ideas empowering.
- Patricia
Lelia Gowland helps make work work for women. Lelia started her company because women kept coming to her for support in workplace negotiations and career decision-making.
Now she helps ambitious, mid-career women increase their influence, become stronger leaders, and develop fulfilling careers so that they create lasting impact in their organizations and communities.
Also a sought-after speaker and writer on workplace dynamics for women, Lelia has worked with thousands of women – via Fortune 500 companies such as GE and Expedia.com as well as through professional associations across the country.
Considered a thought leader in the field, Lelia has written nearly 100 articles for Forbes and was recently published in Harper's Bazaar, Fast Company, and Family Circle. Cosmopolitan and Marie Claire have profiled her for her unique approach.
With a Master's in Public Policy from the University of Michigan and a B.A. in Sociology from the University of Texas at Dallas, she applies her understanding of political, professional, and cultural systems to support women in the workplace.
Finally, as a New Orleans native and enthusiast, clients describe her "contagious warmth" and playful spirit, which bring joie de vivre to all her work.